I thought i'd post the list here, since this is the new home for many, hope it will be stickied
Also added some stuff exclusively here.
Here we go:
3d modeling apps:
-
blender:
http://www.blender.org
Pros:
One of the most powerful free 3d apps with a big community.
Cons:
A really daunting interface.
-
wings 3d:
http://www.wings3d.com
Pros:
a great subdivision modeling tool.
cons:
no animation included.
-
anim8tor:
http://www.anim8or.com
Pros:
great animating and modeling package, relatively easy to use.
Cons:
The community seems a bit inactive... just an impression.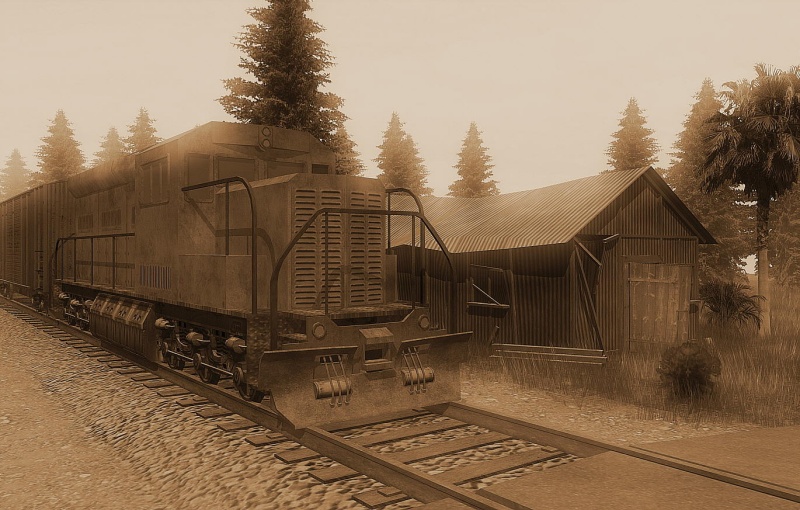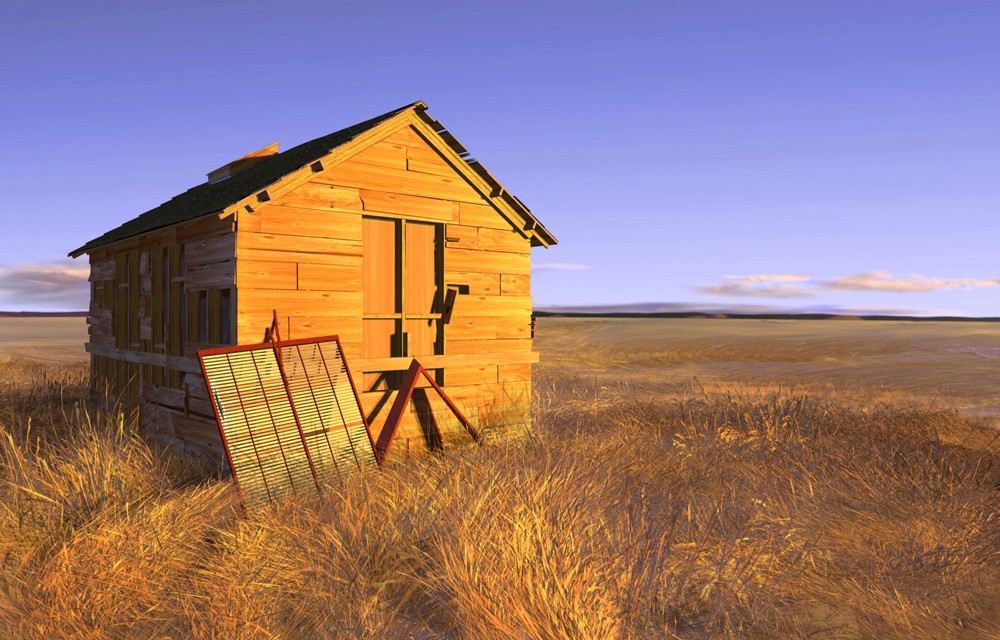 -
Deled:
http://www.delgine.com
Pros:
A very simple and effective solution to make static objects (buildings..)
Cons:
The lite (free) version is a bit too basic compared to other packages.
-
3D canvas:
http://www.amabilis.com
pros:
a great modeling and animation tool.
cons:
once again, it seems that you are a castaway using the free version.
-
XSI mod tool:
http://www.softimage.com/products/modtool/
pros:
get a renown software for free.
cons:
can be a bit scary at first!
-
GameSpace light:
http://www.caligari.com/gamespace/gsl/gsl.asp
pros:
the light (free) version have all the same tools that exist in the paying version!
cons:
restricted polygon usage and limited exporting capabilities
-
Gmax:
http://www.turbosquid.com/gmax
pros:
based on the popular (And expensive) 3Ds max so its relatively powerful and especialy built for game content
cons:
It also inherits the dreadful UI from it's bigger brother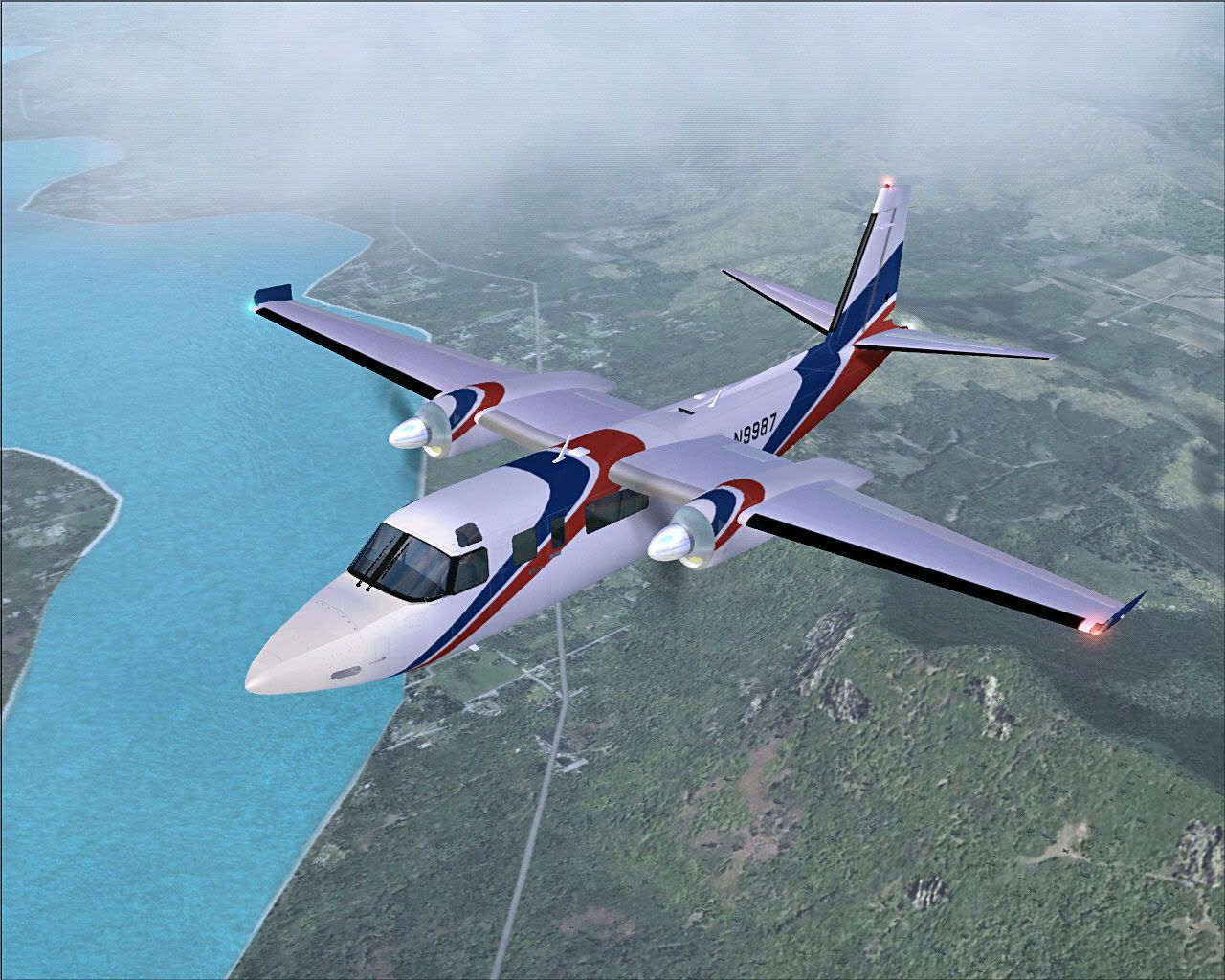 -
K3d:
http://www.k-3d.org/wiki/Main_Page
pros:
a powerful modeling/animating open source tool
cons:
it requires basic knowlege of programming (i don't know a single line of code )
-
Misfit model 3d:
http://www.misfitcode.com/misfitmodel3d/main.html
pros:
open source modeling tool with support for skeletal animation
cons:
the supported formats are a bit limited
-
4D Blue:
http://www.4dblue.com/home.html
pros:
great modeling and animating tool
cons:
it seems like the development on it has stopped (correct me if i'm wrong)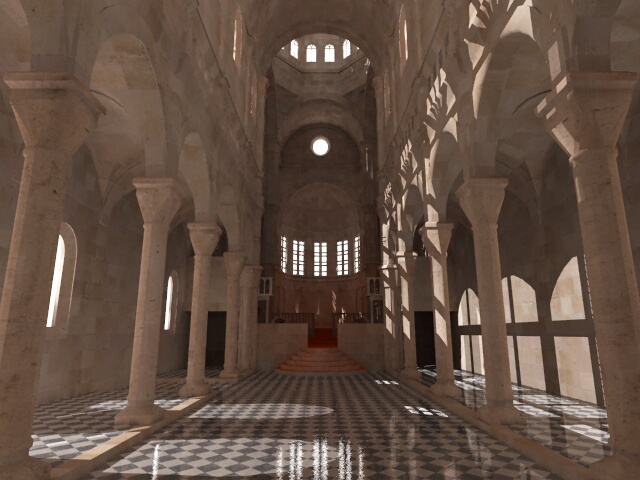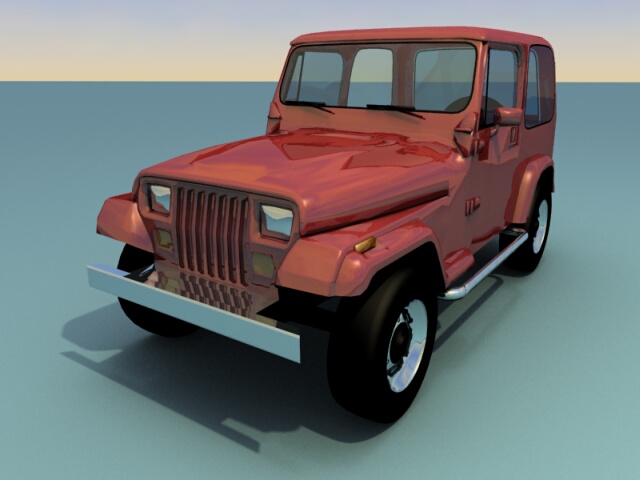 -
truespace 7.6:
http://cart1.caligari.com/web/Truespacemainreg.aspx
pros:
A commercial package released for free and all it's professional tools are now ours!
cons:
It currently has limited exporting capabilities.
-
CBmodelPro:
http://www.cbmodelpro.com
pros:
Great sculpting tool an free alternative to zbrush
cons:
models can get pretty high poly and inapt to put in games
-
Moonlight 3d:
http://www.moonlight3d.eu
pros:
very active development (nightly builds). If you can run java on your machine you can run moonlite3D.
cons:
Hard learning curve. Need some programming knowledge.
-
http://sketchup.google.com
pros
: extremely easy to use good for rapid prototyping
cons:
lacks the power and exporting capabilities of it's competitors
Map bakers:
-
Nvidia Melody:
http://developer.nvidia.com/object/melody_home.html
A great tool that bakes normal maps from high res models, with some other functions too.
-xnormal:
http://www.xnormal.net/Default.aspx
xNormal is an application to generate normal / ambient occlusion / parallax displacement and relief maps. It can also project the texture of the highpoly model into the lowpoly mesh ( complete texture transfer, even with different topologies ) IT"S GREAT.
- Light Map Maker:
http://www.awingsoft.com/LightMapMaker/ ... pmaker.htm
This tool bakes light maps and export them, adding great effects to your game.
AMD GPU MeshMapper:
http://developer.amd.com/gpu/MeshMapper ... fault.aspx
Amd's counterpart for Nvidia's Melody. Use it for displacement and Normal map baking.
Miscellaneous applications:
-
Make human:
http://www.dedalo-3d.com
A GREAT tool to make customized characters for your games saving you loads of time and money.
-
faceworx:
http://www.looxis.com/en/k75.Downloads_ ... wnload.htm
a great tool that allows you to model a face from just two photos!!
-
3D Object Converter:
http://web.t-online.hu/karpo/
A 3d object converter (DUH!) with 524 supported formats!
-LithUnwrap:
http://www.geocities.com/lithunwrap/?200814
unwraps a model to a bitmap so a texture could be painted later on.
-sprite forge:
http://www.d-grafix.com/?page=spriteforge
A very useful app that converts 3d models into animated sprites!
-citygen:
http://citygen.net/
it is still in the beta phase, but it is still useful to procedurally generate cityscape
-grenfish relief map generator:
http://greenfish.extra.hu/downloads.php
Another amazingly useful application to randomly generate relief maps
-Alchemy:
http://al.chemy.org
An ingenious innovating art tool that uses sound to make images. once fully mastered incredible art can be done with it!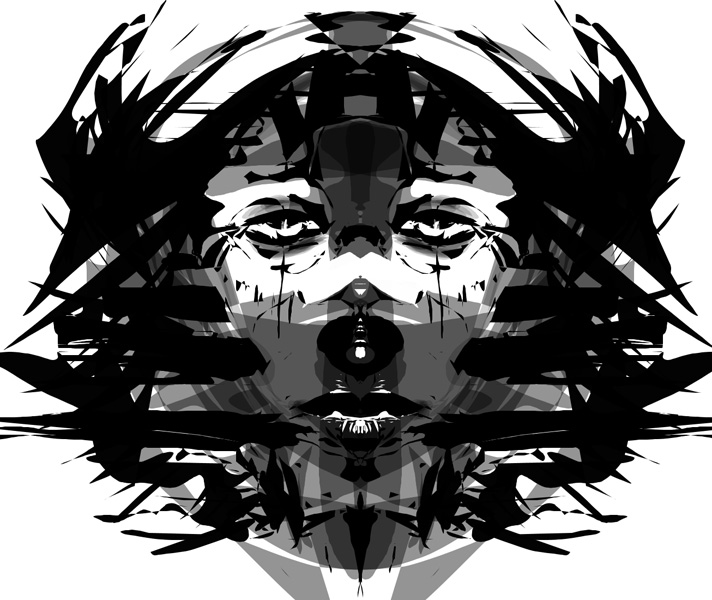 Animation:
-
DAZ studio:
http://www.daz3d.com/i.x/software/studio/-/
?
state of the art features with good animation tools and renderer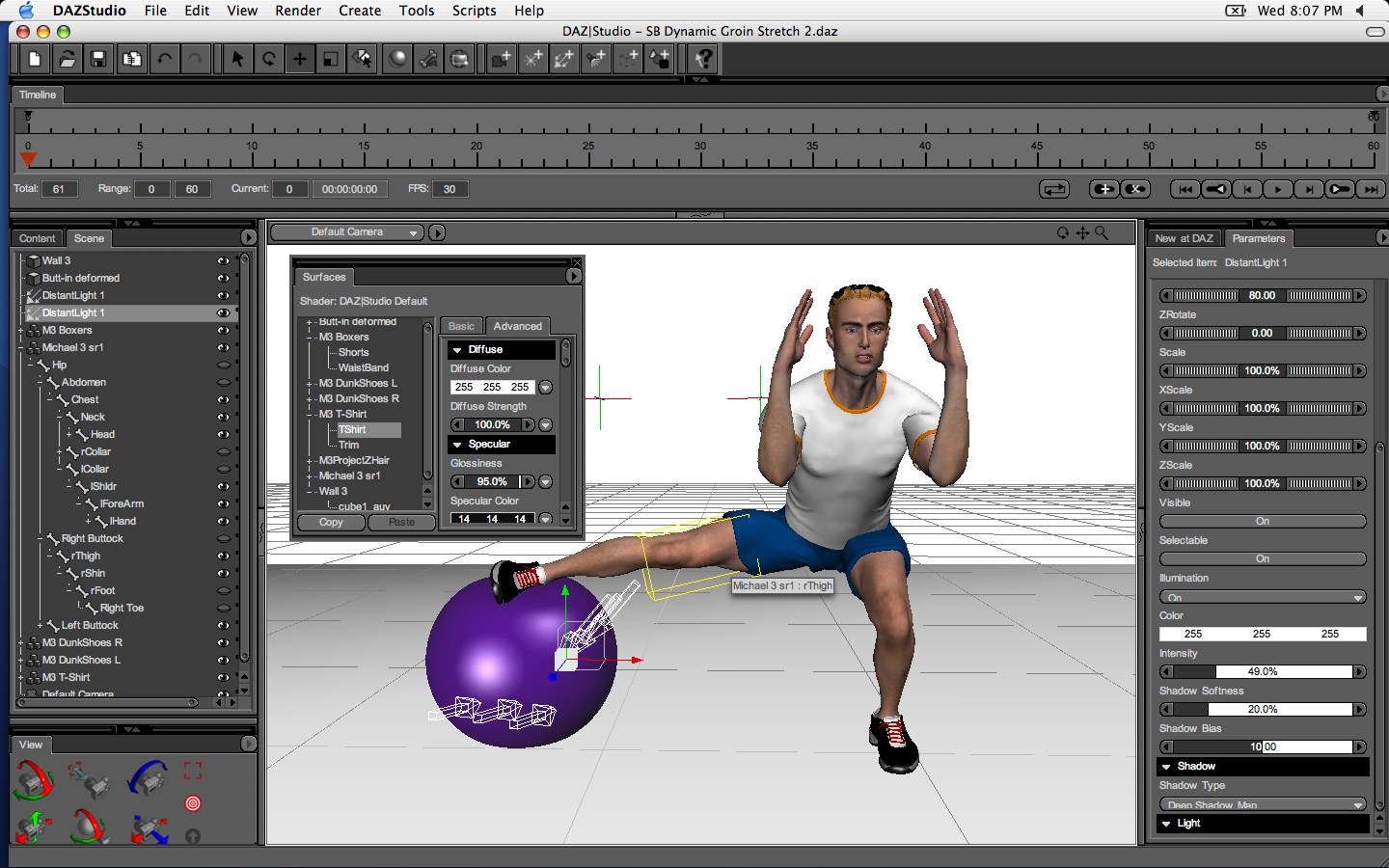 -synfig :
http://www.synfig.org/Main_Page
A very powerful 2d vector based animation software
-Fragmotion:
http://www.fragmosoft.com/
A powerful animation tool with modeling capabilities
Video
-Wax:
http://www.debugmode.com/wax/
An amazing free video editing software, a must have for any studio toolset.
-virtual dub :
http://www.virtualdub.org/
Easy and good for personal use but not so powerful.
Audio
-Audacity :
http://audacity.sourceforge.net/
Web
-Wink:
http://www.debugmode.com/wink/
A good software to make flash walk throughs and tutorials
-Synthasite :
http://www.synthasite.com
An amazing free web builder very easy to use recommend for beginner web masters.
-kompozer:
http://kompozer.net
A great open source wysiwyg editor.
Landscape generators:
-
terragen:
http://www.planetside.co.uk
A great terrain generator with the version 2 beta released.
-
Earth sculptor:
http://www.earthsculptor.com/
another good terrain modeling solution.
-
bryce 5.5:
http://www.downloadsquad.com/2007/06/16 ... -for-free/
A great versatile and professional approach to landscape modeling. It also has GREAT material possibilities.
-
landscape studio:
http://www.softpedia.com/get/Science-CA ... udio.shtml
Another landscape generator.
-L3dt:
http://www.bundysoft.com/L3DT/
Great potential but sadly, the free version is limited. commonly used for rts mods.
-HemaHema:
http://reinerstileset.4players.de/hemahemaE.html
In my opinion, the best landscape generation tool around, free without any limitations!
-Nem's terrain generator:
http://nemesis.thewavelength.net/index.php?p=8
A great tool for making megaterrains.
Texture and Procedural generators:
-
MaPZone:
http://www.mapzoneeditor.com
the GREATEST material tool.
-
Shader Designer:
http://www.typhoonlabs.com/
A good tool but unfortunately the development on it stopped
NO PICTURE AVAILABLE (if you could provide any please pm me)
-
http://www.imageafter.com
A great free collection of commercial use textures.
-
masonry designer:
http://www.trinity3d.com/free3dtools/
this tool provides brick texture generation.
NO PICTURE AVAILABLE (if you could provide any please pm me)
-
paver designer:
http://www.trinity3d.com/free3dtools/
this tool generates pavement textures
NO PICTURE AVAILABLE (if you could provide any please pm me)
-
bricks'n'tiles:
http://www.3d-rekonstruktionen.de/bricksntiles/
A tool that makes seamless brick texture from virtually any source image
-wood workshop:
http://www.spiralgraphics.biz/ww_overview.htm
A tool that generates tons of seamless wood textures.
2d editors:
-
The Gimp:
http://www.gimp.org
A great image manipulating tool could be used to make custom textures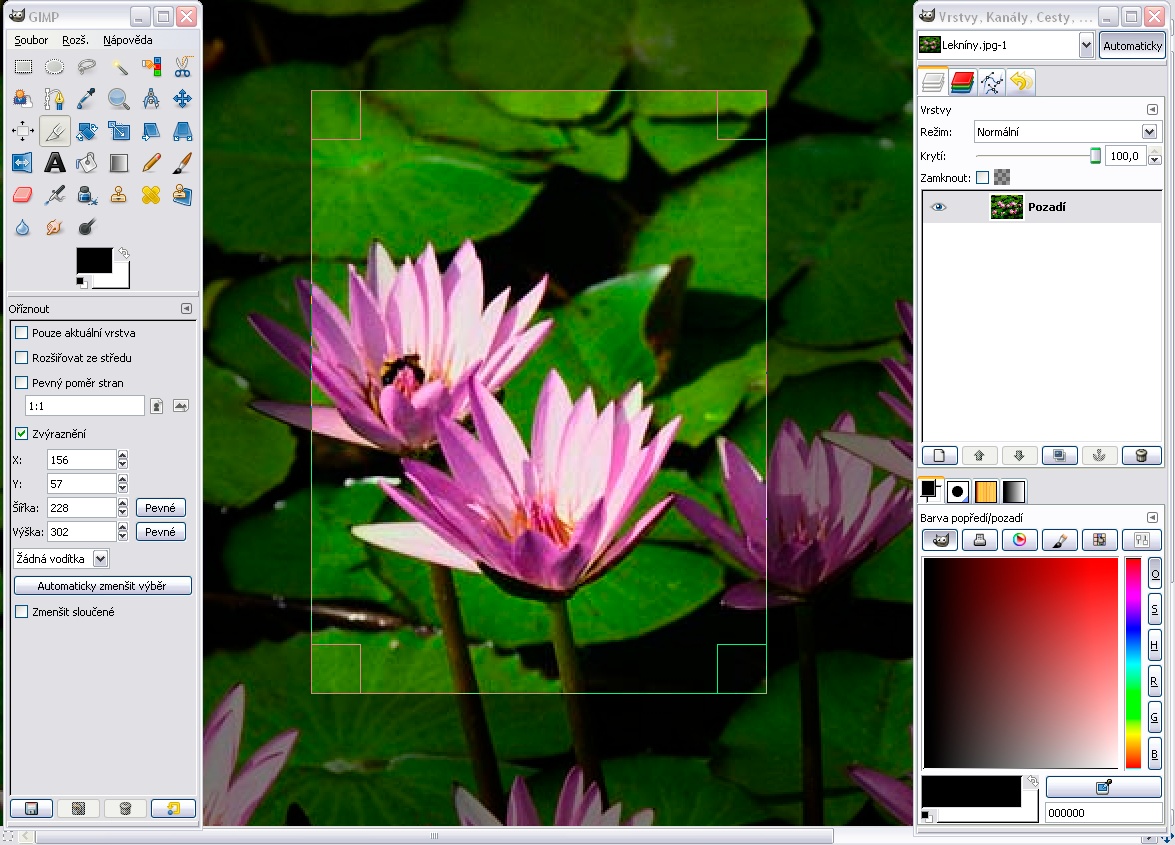 -
inkscape:
http://www.inkscape.org
another great free 2d editor
-
paint.net:
http://www.getpaint.net
A simple yet very powerful tool with layer system capabilities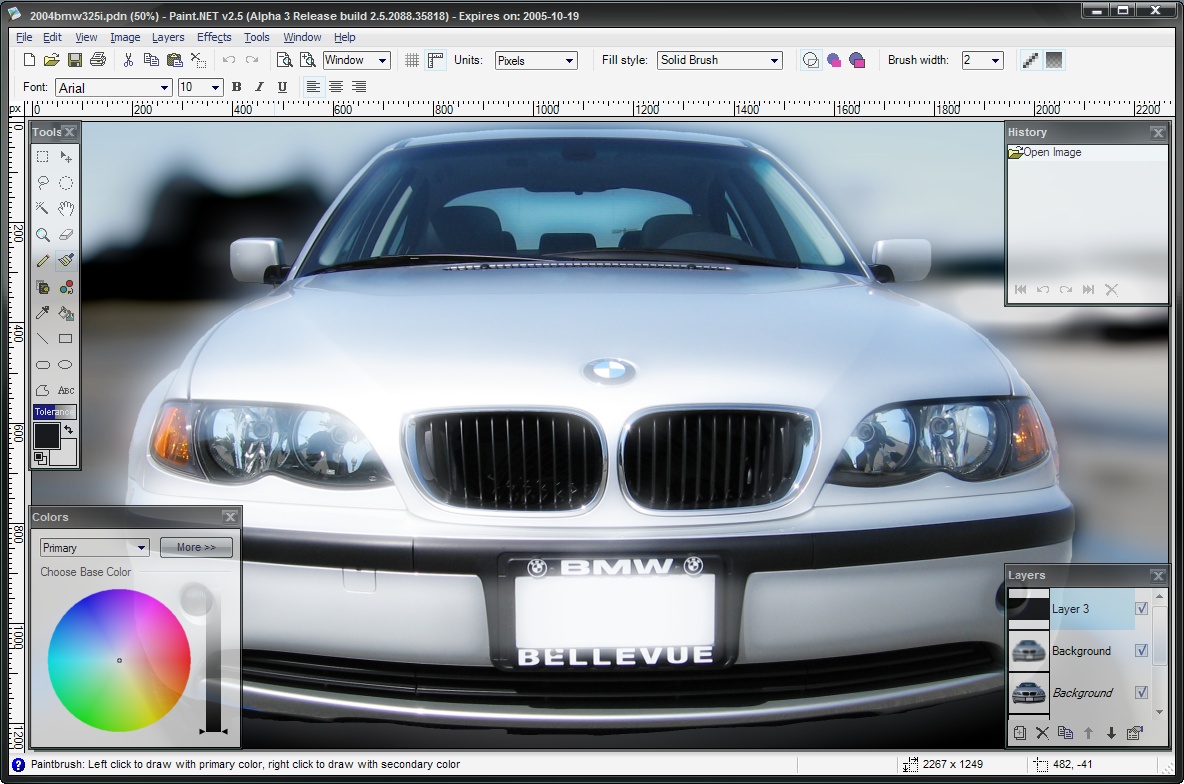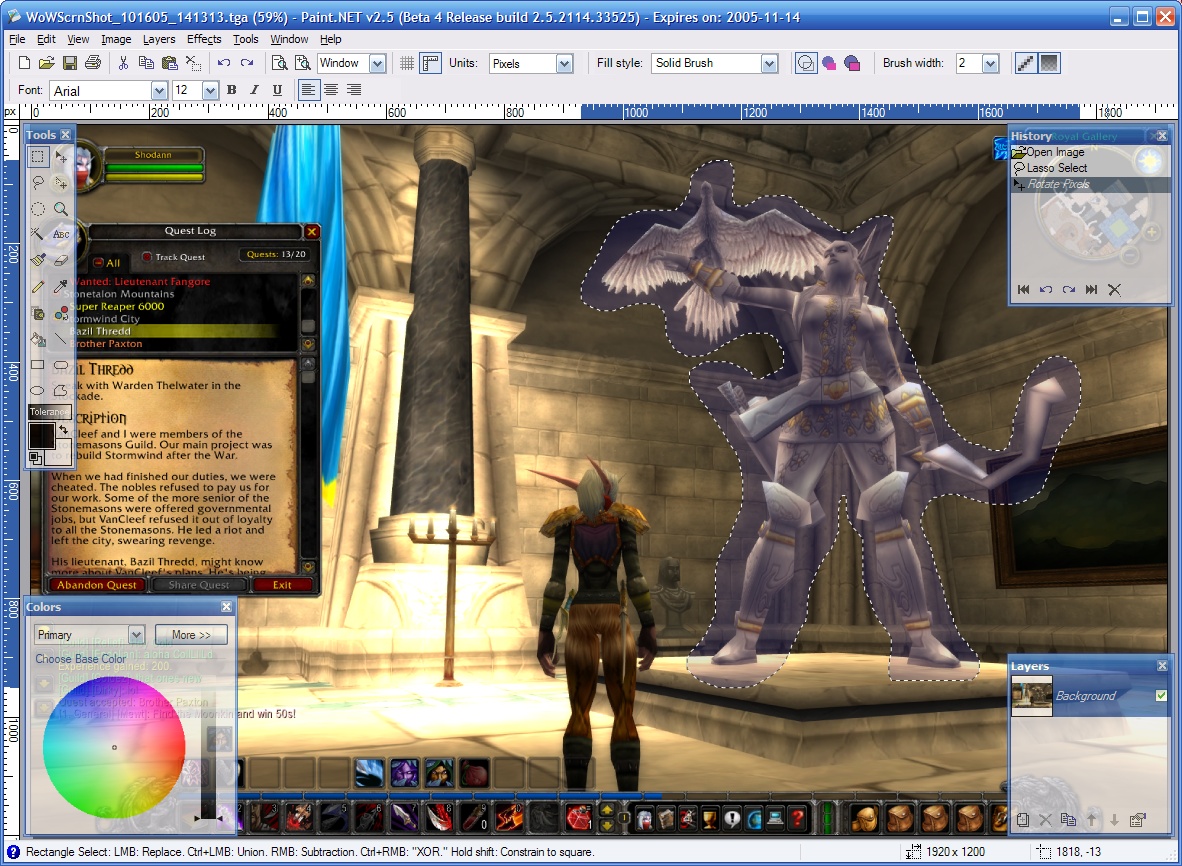 -Artweaver:
http://www.artweaver.de/index.php?en_version
Aiming at a more artistic crowd, this editor is still capable of fast texture making.
-Pencil:
http://www.les-stooges.org/pascal/penci ... hp?id=Home
A simple 2d paint and animation software.
Trees and plants generators:
-
Dryad:
http://dryad.stanford.edu/
A great tree generator.
-
ivy generator:
http://graphics.uni-konstanz.de/%7Eluft/ivy_generator/
like it's name says.. it's an ivy generator. And a great one!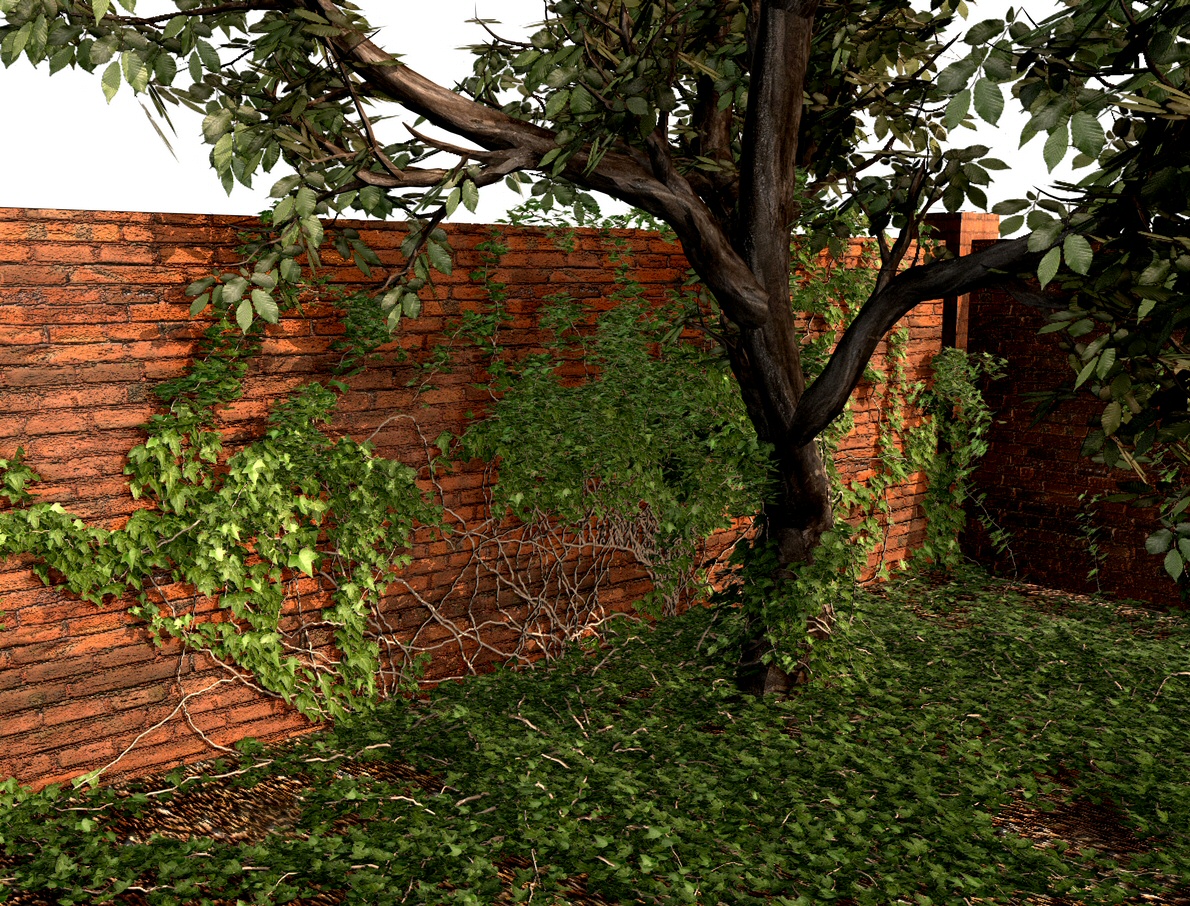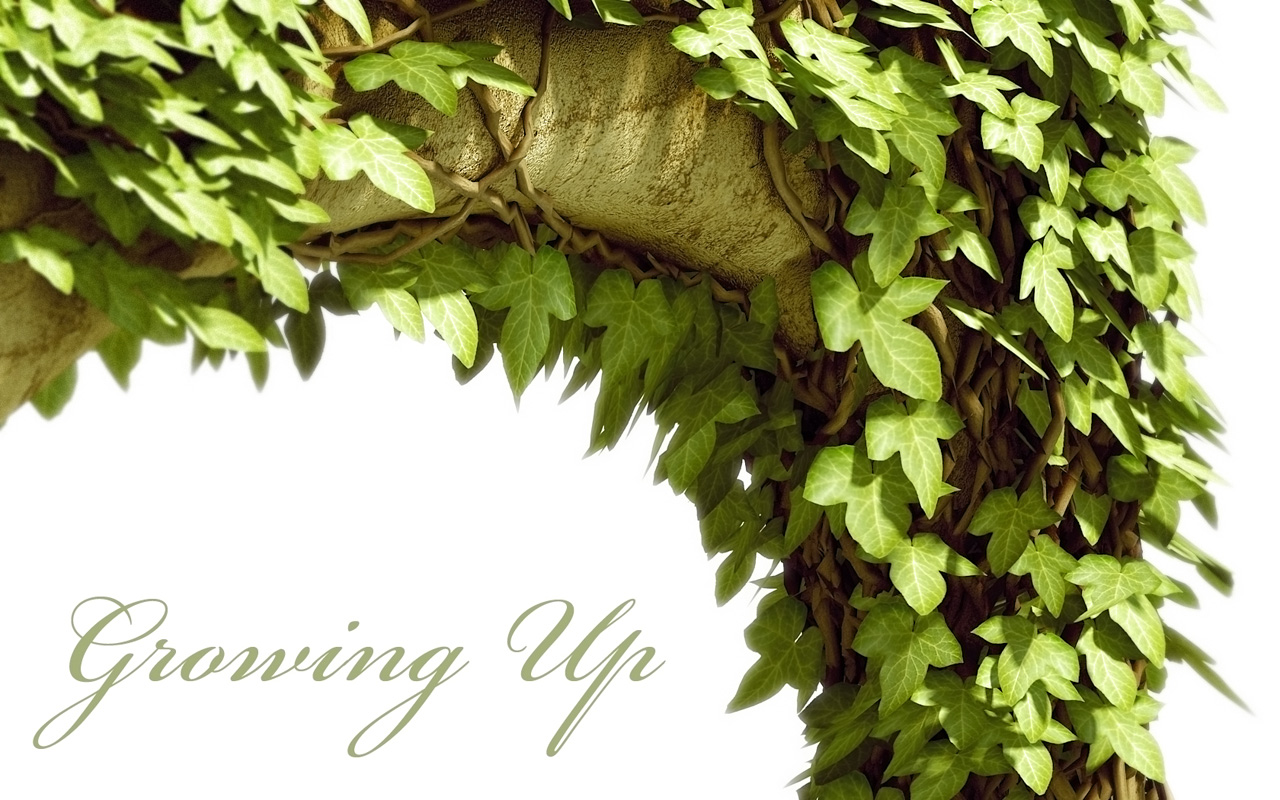 -
ngPlant:
http://ngplant.sourceforge.net/
another plant generator.
-
Tree generator 1.2:
http://www.treegenerator.com/download.htm
an older free version of a commercial tree generator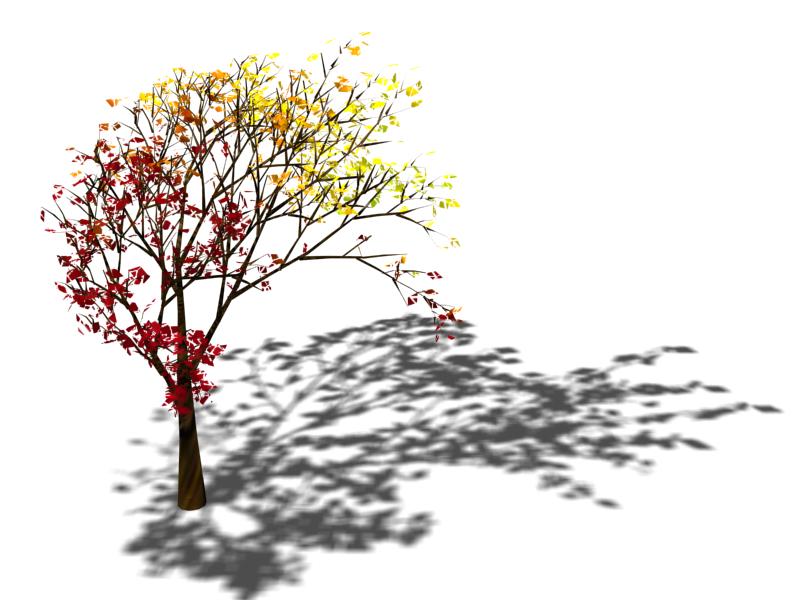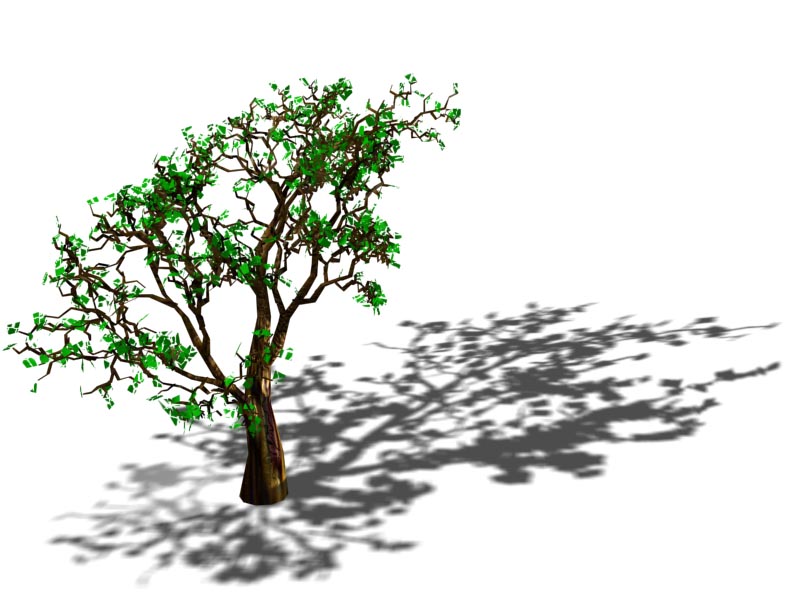 -
Plant studio:
http://www.kurtz-fernhout.com/PlantStudio/
A good plant generator.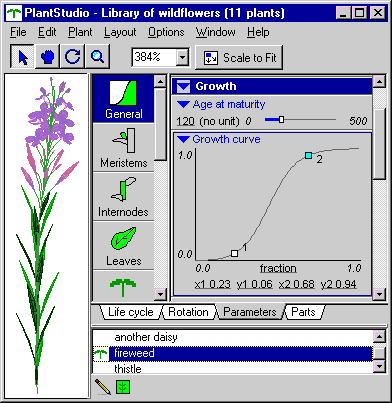 -Tree[d]:
http://www.frecle.net/forum/viewtopic.p ... light=tree
.
THE tree generator to have!
world editors:
-Gile[s]:
http://www.frecle.net/giles
Specializes in light mapping.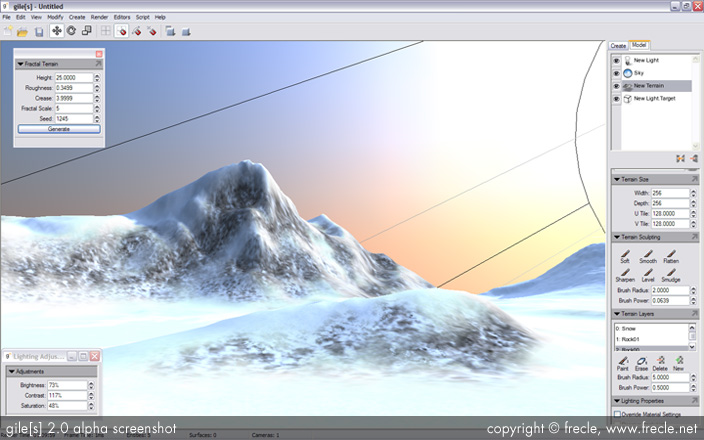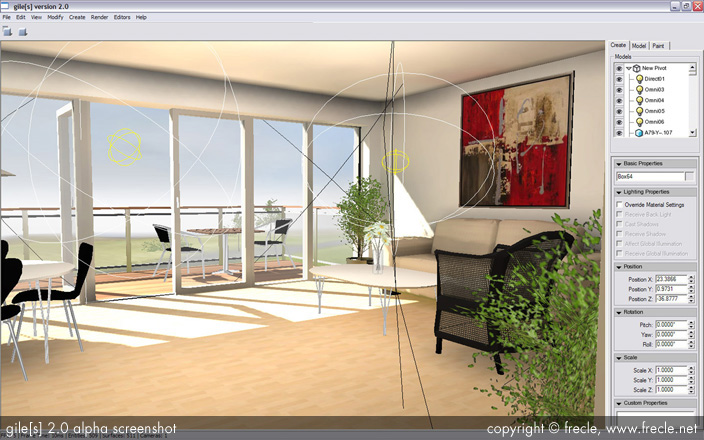 -LiquidLight:
http://liquidlight.edgesoftware.uni.cc
A terrain editor made for game maker but can be used for other software.
-pnp terrain:
http://www.pnp-terraincreator.com/
A community supported world editor
-Irredit:
http://www.ambiera.com/irredit/
world editor for irrlicht but is worth checking out for all sorts of projects.
................................................................................................................................................................................
______________________________________________________________________________________________________________________________
I hope you like the list. Any software suggestions appreciated.